LOOK YOUNGER FOR LONGER
Experience the latest anti-aging and beauty therapies at Aesthetics Julie Edwards in Lytham.  I focus on helping your skin to look its best as well as using Botox and Filler to give a natural-looking facelift when wanted.
Enjoy Aesthetics Treatments to lift your face, body, mood and confidence.
50% OFF #1 RED CARPET DERMAPLANING TREATMENT! Only £50 (normally £99)!
More news
3 Sep 2019
What's Collagen & Why Is It So Important For Your Skin?
You've probably heard about it a thousand times, but do you know what Collagen actually is ... and why it's so vital for your skin? Collagen is a protein and as it represents over 25% of the total proteins that make up the body, it's one of the most important ones. We find it in all of the body's essential structures such as bones, tendons, ligaments and the skin. It's responsible for producing flexible, strong fibres (collagen fibres), that keep the inner workings of all tissues functioning properly. What's collagen's role in the skin? Collagen is the skin's support, giving it the firmness and elasticity it needs to move and function healthily. You could say it's the skeleton of your…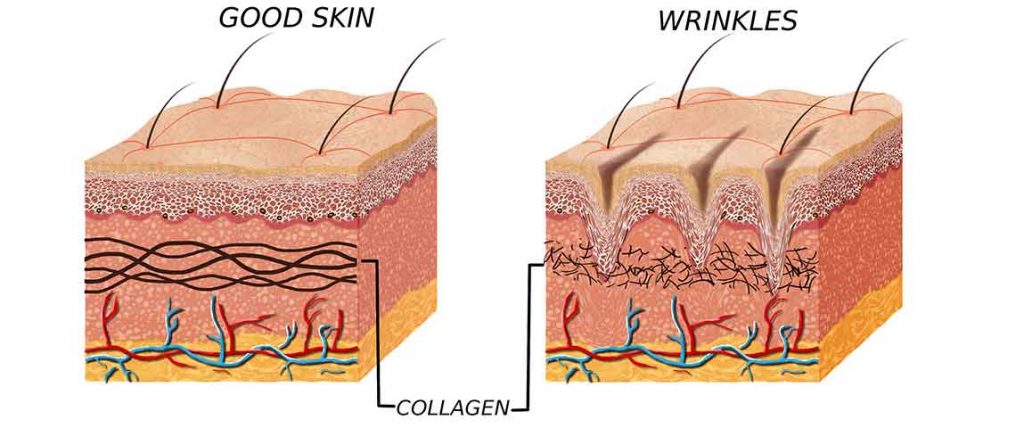 5 Aug 2019
Do You Know Your Skin Type?
Once we reach puberty and our hormones begin to kick in, our skin type can change with the fluctuating hormones at different times in our lives. So as we age our SKIN TYPE WILL CHANGE. For women this happens at puberty, before and during menstruation, pregnancy and menopause. Our skin appearance can change from flawless to spotty in no time at all! In general there are FOUR basic skin types, which are categorised by sebaceous gland activity. In addition, to the skin type, there is also the SKIN CONDITION. What's your skin type and condition? Normal Skin Type Usually observed in young skin Looks smooth and even textured Has an even balance of oil and water Often soft and supple…
27 Jul 2019
Skin Laxity: What Causes It? How Can We Treat It?
Do you have concerns of loose, crepe-like skin on your face and body? This is known as skin laxity and, due to the aging process, is something everyone will face at some point in life.   Besides aging, there are other factors that can play a part in skin laxity, such genetics, diet, lifestyle, sun exposure, exercise, stress alcohol, drugs and smoking. But even if you're mindful of all the above, it isn't enough to prevent laxity in the skin. There are two vital components which influence skin laxity and those are: collagen and elastin. What is elastin? Elastin is a protein that acts like a spring within the elastic fibres of connective tissue.  Lack of it in the skin, therefore…